Louisiana's # 1 New Orleans House Leveling Foundation Repair Services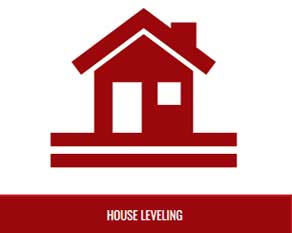 As a local homeowner in New Orleans, you might have heard people speak about what it means. This is not the kind of DIY construction painting project you'd want to involve yourself in because it's risky to present foundation repair. You will need a Trusted Structural Repair Company house leveling company. When it comes to Crawl Space Repair, house leveling, Wood Rot Repair, do not attempt to do it yourself. Mistakes could cost you big. We look forward to serving all your house leveling needs. How do you know if your Greater New Orleans, LA. House needs leveling? Get house leveling from trusted local pros. Mm, Let's find out.
What Is House Leveling?
House leveling involves lifting your home back to a level position (similar to when it was first erected). When a house starts to move and shift out of its original place, house leveling is done to get it back to level. We Fix Cracking or Settling of Your New Orleans Home. You see, not all houses are created equal, but all homes are built on a solid concrete foundation, but over time, this foundation can move, and it can crack, settle, or sink. Various factors cause the foundation to move, including problems with the soil, a poorly done foundation, and soil with too much moisture. Preceding foundation repair or house leveling can lead to structural damage and significantly reduce your home's value.
Does Your House Require House Leveling or Foundation Repair?
Ideally, the best way for YOU to know if your house needs foundation repair or house leveling is to ask professional foundation repair specialists. Nonetheless, several signs will help determine if your house needs repairs. Cracks in your walls or and ceilings outside your home nearby New Orleans. Wood Doors that don't correctly shut or stick. Are your hardwood floors dipping and sagging or feel soft? You need to seek experts' help. BBB Accredited Foundation Contractors near New Orleans LA.
Different Foundation Types in Louisiana
Two main types of concrete foundations – Pier & Beam New Orleans, LA, and Concrete Slabs.
Beam & Pier
A Pier & Beam foundation has three parts. The first part chain wall built around the perimeter of the house is a concrete footing. The second part is piers installed on the concrete foundation, concrete columns or and the third part is wood beams placed on the concrete columns or piers in New Orleans. Foundation Repair & House Leveling Experts.
Slab Foundation
Concrete is the main component of the slab foundation. It consists of a massive slab of concrete that is directly poured into the ground. Outer parts of the slab have a depth of 24 to 36 inches. The standard thickness is 4 to 6 inches. Family Owned & Operated. Financing Available.
How Is House Leveling Done in Louisiana?
New Orleans House leveling utilizes various techniques. It depends on your foundation type. Each type can be repaired in multiple ways. Regardless of the method, the construction's ultimate goal is to level the foundation with Master Craftsmanship.
We Do All Our Work Serving Greater New Orleans, LA Pier, and Beam Foundation Leveling
Needs specific tools. If your house in New Orleans has a Pier & Beam foundation affixing concrete or steel pilings under the concrete perimeter beam can level the foundation. The interior can be adjusted by either adding shims to the columns or removing or piers. Often the movement is caused by incorrectly installed or damaged wood or excessive moisture. Call Today for Your Free House Leveling Estimate!
New Orleans Concrete Slab Foundation House Leveling
For concrete slab foundation leveling, certain areas under your home must be excavated to make room for installing concrete pilings or concrete piers. Then, the house level is adjusted with hydraulic jacks, and the new pilings maintain the status.
Ace House Leveling Foundation Repair Service
Does Your House Need level? Many homes in New Orleans are at risk of flood damage, and other extreme hurricanes weather affects the base or the foundation of the New Orleans home. It can be expensive home improvement repairs, and structural property damage could only worsen if you wait. Often the land underneath the home creates Foundational problems. An underneath the house, uneven surfaces can place the entire foundation structure at higher property damages risk factor. If your home is damaged, take immediate steps to get the foundation repaired. Get house leveling in New Orleans and surrounding areas. We are grateful for serving all your needs. Contact us now for fast service.
What is Foundation Repair & Why Should It Matter to Me?
Foundation repair Entails assessing and repairing or Assessing Structural damage to your property because many homes have sustained damage in New Orleans, at the foundation level, which can depreciate the property and cause secondary issues. Repair work could be done on the base sills or joists, which can crack or become eroded with water exposure. Other methods can be used to handle surrounding structures, such as the land beneath the home. Damaged foundations will frequently attract termites that use moist wood. Contact Ace House Leveling for Foundation Repair and House Leveling & Shoring Companies in Louisiana, a commercial foundation repair service in the greater New Orleans.
How Can We Repair a Foundation?
A lot of Ways Can Be used to repair the A professional review of the property is vital. Once the extent of the harm is completely known, a plan for repairs could be crafted. This may include leveling the property when the damage is severe enough; however, the sills and joists might be substituted in different scenarios. This is ordinarily the case in houses where termite infestations happen. We are New Orleans Louisiana Licensed Contractors providing services in New Orleans, and We provide House Leveling & Foundation Repair to all the surrounding areas from Home elevation and leveling sustained serious damage repairs can be done if the damage is so intense that the building becomes shaky. The porch regions may be leveled and even straightened, and increasing the home is discretionary sometimes.
Warning Signs!
A home's foundation in New Orleans may need repairs for the following:
1) Door frames might become separated from the component of the house surrounding the structure.
2) Rotten beams and other support structures may lead to the erosion of the home's integrity.
3) Bowing from the walls or other supportive regions of the building indicates severe damage.
4) Cracked tiles and other cracks around the building's exterior indicate the kind of structural damage that might require repairs at the base level.
Foundation Assessments
Homeowners can benefit from getting Foundational issues Inspected! House Leveling Won't Fix Itself Without Contacting a qualified Louisiana New Orleans House Leveling Contractors to take the best course of action. Contact Ace House Leveling, LLC in New Orleans for house raising contractors, elevation contractors, and house leveling companies for your home and office needs today.
What is Construction Framing?
What's Construction Framing?
When people refer to the skeleton of a house in construction, it refers to the building materials used to construct it, its concrete foundation, and the way it is built. This determines the structural integrity of the building. A well-built house with a sound foundation in New Orleans could last and endure for years to come. Whether you are remodeling, buying a ready-built home, or building your dream house from scratch, then it's required to understand the basics of what goes on in your house's construction. After all, you'll be living inside. Therefore you must trust that the roof that is literally above your head.
Residential Foundation Repair Pros – Don't Overpay, Compare
This skeleton framing gives the contour, support, and frame for the outside fixtures of the home. Knowing which parts are crucial from the framing is necessary not to undermine and damage its power when performing any renovation work. Going with the ideal structures framing contractors you can trust is essential for your security and security. Every single home has a skeleton or a frame which gives it its shape and structure. This is matching together substances to achieve that. Lately, modern houses have now begun to utilize steel framing. However, the majority of the house on the marketplace today rely on wood.
Ace House Leveling, LLC is a Respected 40+-year-old female-owned Business as one of the #1 Top-Rated* top Foundation Repair Companies on Google in New Orleans.
Making extreme changes to your home can lead to dire consequences. For example, removing a weight-bearing wall can cause the floors to sag if you don't reinforce the structure. The worst-case scenario is this portion of the home could even collapse. That's why it is essential to handle a professional building framing contractor when you're considering renovating among those older houses here in New Orleans. You cannot just tear and tear without taking into consideration the background and backbone of the house.
What's Framing Done?
The primary means to do framing is to measure precisely. Everything hinges on the numbers. Quality substances also have to be used in the start, several other elements. The structure also includes the installation and construction of the following:
1) Floor joists
2) Sub-flooring
3) Exterior walls
4) Exterior door frames
Trusses. Roof rafters House Raising. Our house-raising specialists in New Orleans can utilize high quality jacks that can safely raise the house and protect the property's foundation, and while we lift home, the knowledgeable contractors will inspect the house's floors.
Did you know that In New Orleans, Louisiana, floodwaters can sometimes move at a speed of more than 9 feet per minute?
As soon as we lift a house, our experts will remove the home from the base, and then we can make a new floor for the home. We also could incorporate a concrete slab underneath the ground of the house. When a storm causes critical flooding, this section can augment the columns' durability and reduce the probability of damage.
Reducing the Effects of Floods
Sometimes, flooding can cause homes' concrete foundations to crack change, and such movements can damage numerous walls, joints, sizable windows, floors, and beams that stabilize the roofing. When a homeowner experiences extensive flooding, the durable columns can effectively stop the entire home from shifting. Consequently, the queues could also safeguard the top sections of a house during a flood.
Lowering the Costs of Insurance
Generally, insurance companies can significantly raise insurance plans' monthly costs if homes are in flood regions. Once our company raises levels a home, the developments could significantly reduce house insurance costs, and the homeowner might become eligible for improved insurance policies that offer lower deductibles.
Increasing the Value of Your House
If a locality is situated near a bayou or a lake, a raised house can attract more interested buyers who may make many offers. According to a report, home raising services could augment a home's value by over 25 percent. In Louisiana, some people will only buy raised homes that are situated near beaches and lakes. Throughout the subsequent 15 years, the average value of raised houses might tremendously increase because of increasing water levels.
Customizing Our Services
When our specialists elevate a home, they could study the region's soil, damage that another flooding has caused, and neighboring bayous. We will also examine the property's width, the number of floors, the number of columns, the base condition, and various local regulations. Subsequently, our company can provide a detailed estimate, and we may indicate the duration of the project, describe the substances, and reveal images that contain other raised houses. Hire the Right Foundation Repair Pro for The Job; contact Ace House Leveling, LLC Today!
Shoring is a part of house-leveling. It is among the vital steps carried out to improve a base's ethics when it is new and for future years. In any case, all foundations are prone to movement over recent years. As the activity happens, weight reduction becomes imbalanced. Thus, shoring your New Orleans home is vital since it restores an equal weight distribution and secures the foundation.
The Way Shoring is Done
House shoring starts with pinpointing an issue in the foundation. After this has been done, the shoring system is brought on-site to bore holes into the depth recommended by the plan drawing. This is accompanied by the insertion of steel beams from the hole. Thirdly, the holes are full of structural concrete. Within this measure, it's essential to ensure that the concrete reaches the degree of its proposed grade and height, ensuring that the heap is encased in concrete.
After that shoring service can begin excavating the soil and inserting wood planks under the two piles. The excavation proceeds until the desired thickness has been reached per the design guidelines. At length, gravel or dirt is used to fill the region before the wood boards before a drainage mat is set up against them. This course of action is usually tasking, and if not done right, it could result in heavy damages to your home. To make sure that shoring your New Orleans home is done correctly, you must hire a professional.
Zip codes: 70157 70158 70159 70032 70043 70112 70113 70114 70115 70116 70152 70153 70154 70156 70146 70148 70150 70151 70117 70118 70119 70122 70124 70125 70126 70127 70128 70129 70130 70161 70165 70166 70167 70170 70162 70163 70164 70172 70174 70175 70176 70177 70178 70179 70182 70184 70185 70186 70131 70139 70142 70145 70160 70187 70189 70190 70195 70458 7046.
Lower flood insurance premiums – Assessing your house can help to protect it from floods. Therefore, insurers will probably charge you fewer premiums because your home is less likely to be affected by flooding in New Orleans.
* LOUISIANA STATE LICENSE #63430 * 40 YEARS OF HOUSE LEVELING EXPERIENCE DOING QUALITY WORK AT AFFORDABLE RATES
We have advanced equipment we use with an experienced team to protect your most significant investment. Please choose the service below to learn more about how we can help. We service the entire NOLA Metro area!
WHY CHOOSE US?
1) Over 40 +Years of Experience
2) Free Estimates for Homeowners
3) Lifetime Warranties
Ace House Leveling Is the Place Committed to Flawless Work
We every step of the way to fully understand what we need to do to complete the job correctly. We take great care AND work closely with our clients with our work. After all, there is no room for error when it comes to house leveling and foundation repairs. When you need quality service, we will get the job done right. foundation leveling and repair contractor with experience and credibility."